The Biosecurity Research Institute (BRI) at Pat Roberts Hall on the Kansas State University campus is a unique biocontainment research and training facility. The BRI supports comprehensive "farm-to-fork" infectious disease research programs that address threats to plant, animal, and human health.
"We put the food on America's dinner table, so we take the responsibility of protecting the families around that table very seriously." — Senator Pat Roberts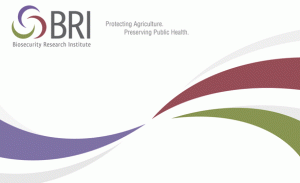 Space
Total: 113,000 ft2
Laboratory, animal holding, and support: 31,000 ft2
Education and training: 10,000 ft2
Administrative: 10,000 ft2
Facilities
BSL-3 enhanced research laboratories (14) and associated support spaces
Prep laboratories (2)
Biosafety level 3 Agriculture (BSL-3Ag) large- and animal biosafety level 3 (ABSL-3) small-animal research spaces
BSL-3 food animal safety/security and food processing facility with space for unique containment research projects
Controlled environment rooms
State-of-the-art lecture hall and integrated training suite
Small conference rooms
Technology
Classroom-laboratory training suite with integrated advanced technology
Digital connectivity between the research and training areas
High-quality training opportunities on:
Basic BSL-3 practices
Handling and identification of high-consequence pathogens and pests
Diagnosis of diseases in animals and plants
Operations and maintenance of a containment facility
Realty Executives Weis Real Estate has been an important partner in supporting the acquisition and development of the National Bio and AgroDefense Facility at Manhattan-KState. We have helped every step of the way—all the way to the Nation's Capitol! If we can now help you with your real estate needs, please call 800-593-3250 to receive the exceptional professional services of Weis Realty Executives. We are dedicated to the highest standards of integrity, customer satisfaction, and professionalism, as well as exponential growth in Kansas BioSciences—and you!