2018 TOP 100 BEST PLACES TO LIVE - LIVABILITY.COM 2018
Great people come from near and far to live in Manhattan, Kansas, fondly nicknamed "Manhappiness" and "The Little Apple®". Alive with trees, parks, hills, rivers, lakes, friendly people and fun activities, Manhattan is located in the beautiful Flint Hills. Newcomers soon come to love this welcoming community for its small-town quality of life and exciting city-like attractions. Some new residents move here for a year or two "to get started"; many more choose to stay, some becoming enthusiastic pillars of the engaging community.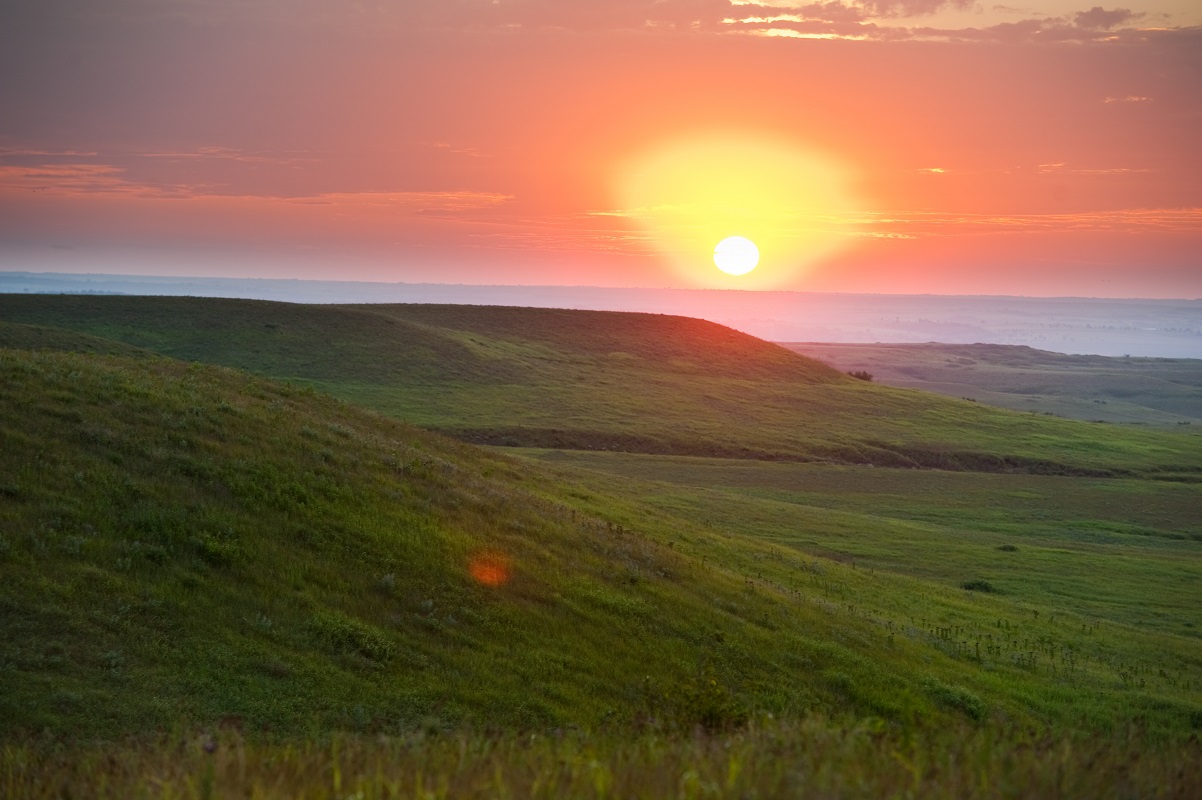 The Flint Hills Region has so many advantages that you may find it hard to pick your favorite part of the area in which to buy your new home or commercial space. All communities in the Flint Hills Region have characteristics that make them both interesting and unique. Weis Realty Executives proudly serves Manhattan / Riley County; Junction City / Geary County; Wamego, St. George / Pottawatomie County; Fort Riley; Clay Center / Clay County; Alma, Alta Vista /Wabaunsee County; Council Grove / Morris County; Abilene / Dickinson County; and Salina / Saline County.
Relocating University faculty, staff, and administration are proud to be affiliated with Kansas State University. The Princeton Review ranked Kansas State University in 15 different categories in "The Best 382 Colleges: 2018 Edition". K-State's faculty, staff and administration are constant contributors to the fabric of our community, creating strong "Town and Gown" relationships."
Relocating military families are welcomed to a community and region where we support our troops and appreciate their service to our country. They are encouraged by the cultural, educational, and recreational advantages offered by a major University and a friendly civilian community that rolls out the welcome mat in support of the families of U.S. service men and women.
Relocating businesses, corporations, and industries appreciate an environment that is conducive to business doing business. Manhattan's supportive, progressive, and cost-effective business environment facilitates efficient growth of companies and enhances the stability of their corporate family lifestyle.
Research institutions and companies discover in Manhattan a dynamic progressive University community known for its established serious commitment to biosecurity research, food safety and security, animal health, plant science and bioenergy. Additionally, the Kansas State University/Manhattan community is recognized as one of the most supportive of small, technology-based businesses in America.
Retirees are captivated by the culture and quality of life of a community ranked as "2018 Top 100 Best Places to Live" - Livability.com 2018. To learn more, visit Retire to the Flint Hills. A true Champion for attracting retirees to the Manhattan area, Linda B. Weis, Broker/Owner, served as Chair of the Retire to the Flint Hills Committee of the Manhattan Area Chamber of Commerce.
Imagine: clean air, moderate temperatures, and no traffic jams in an environment that promotes courtesy, honesty, and dependability! Why wouldn't everyone want to live in Manhattan, Kansas!
Some of the outstanding features unique to "The Little Apple®" are listed below.
155 miles of tree-lined streets
"Tree City USA" designation for 21 consecutive years
21 parks totaling 1,000 acres
Award-winning restaurants and more on the horizon
Home to the Flint Hills Discovery Center
A dynamic museum with 1,400 works of art and growing
An acclaimed botanical garden and annual Garden Gala
A state-of-the-art regional health center
A national treasure, Konza Prairie, that offers
8,600 acres of native tall grass
14 miles of hiking trails
Bison, historic buildings, grass-burnings, and research
35 miles of Tuttle Creek Lake fun-filled water recreation
Our AZA-Accredited Sunset Zoo's outstanding programs and activities
Manhattan Arts Center's exciting opportunities for all ages
Realty Executives Weis Real Estate has been an important partner in supporting the development of the Manhattan market area. They have helped every step of the way – all the way to the Nation's Capitol! If they can now help you with your real estate needs, please contact us to receive the exceptional professional services of Weis Realty Executives. They are dedicated to the highest standards of integrity, customer satisfaction, and professionalism, as well as an increasingly dynamic Manhattan community – and you!