National Bio and Agro-Defense Facility
NBAF – Kansas State University has been selected as the future home of the National Bio and Agro-Defense Facility (NBAF) – once again highlighting the state's deep agricultural heritage, bioscience expertise, research infrastructure, world-class animal health industry, and strong public support.
The $1.25 billion research facility will provide the country with an urgently needed, state-of-the-art lab to protect the food supply and agriculture economy. Kansas is exceptionally well suited to accelerate the achievement of this mission. The new facility will research and develop countermeasures to combat "high-consequence biological threats involving human, zoonotic (i.e., transmitted from animals to humans), and foreign animal diseases."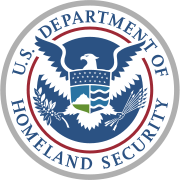 The NBAF will be operated under the authority of the United States Department of Homeland Security, with the U.S. Department of Agriculture's Agriculture Research Service (USDA-ARS) and Animal Plant Health Inspection Service, Veterinary Services (USDA-APHIS-VS) as primary research partners.
The facility, currently under construction, is located in Manhattan, KS. The 520,000 square foot facility is scheduled to be completed by 2020, become operational in 2022 and will employ up to approximately 350 people.
Realty Executives Weis Real Estate has been an important partner in supporting the acquisition and development of the National Bio and AgroDefense Facility at Manhattan-KState . We have helped every step of the way – all the way to the Nation's Capitol! If we can now help you with your real estate needs, please call 800-593-3250 today to receive the exceptional professional services of Weis Realty Executives. We are dedicated to the highest standards of integrity, customer satisfaction, and professionalism, as well as exponential growth in Kansas BioSciences – and you!
For the latest information on NBAF and a First Look Video – CLICK HERE